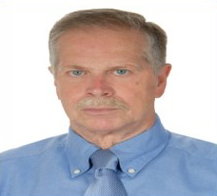 Christos Karastamatis
Executive Director & COO
COO and Senior consultant in X-PM with over 25 years of solid Business Development, Operations Management and Team Leading experience in major multinational Financial Organizations in Greece and U.S.A.
He holds an M.S.-M.Phil. in Applied Economics, from University of Massachusetts, Ahmerst and a B.A. degree of Science in Development and Finance Economics (minor in, Electrical Engineering & Computer Science) from the University of California, Berkeley.
Christos has extensive experience in Debt Recovery Services, Consumer Lending, Business Development, Operations Management, Project Management, Process Improvement, Systems & Automation, Procurement, Vendor Management, Outsourcing, Risk & Control, MIS & Analytics.
His many years of work in the Banking industry with major Banks in positions of high responsibility, have endowed him with a practical insight of Banking, constructive comprehension of Financial Institutions operational needs, performance demands and Compliance requirements.
Christos' direct involvement with Credit Products and Debt Recovery, provide him with the particular knowledge and specialized experience to successfully address Debt Management and Servicing issues.
Experience
In the past 1½ years he has been a key associate and major contributor in the design, modeling, operational and technological set-up and realization of a Debt Servicing Company.
Head of Operations & Performance for a Legal Debt Recoveries firm that offered recovery and litigation options on Consumer and Small Business Debt. Developed-fulfilled recovery strategies, operational plans, Risk & Control framework. Managed staff, 3rd Parties, and the End-to-End collection-litigation process. Applied portfolio segmentation, vintage analytics. Integrated recovery facilitators and legal team actions, through automation, best practices & process improvements
Product Group Head of Consumer Loans & Mortgages with Citibank. Managed loan portfolios profitability and end-to-end performance. Developed & implemented strategies, ensured compliance with regulatory framework, led team of Product Managers, co-managed with Distribution sales-force of 80+, oversaw telemarketing activities.
Country Head of Shared Services with Citibank. Responsible for Procurement, Vendor Management, Outsourcing & critical vendors, Accounts Payable, Records Management, General Services, Facility Management. Introduced process improvements through major automation and reengineering projects in Purchasing, Bidding, Accounts Payable, Loan Approvals, Invoice & Expense Processing, Records Management, Vendor Management & Governance, Outsourcing.