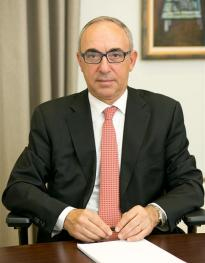 Marinos Yannopoulos
Managing Partner
Marinos is Managing Partner in X-PM Consulting
He has over 35 years experience primarily in banking with major foreign and Greek banks in positions of Board member, CEO and CFO with extensive knowledge of the Greek and international banking systems
He holds a MBA from Manchester Business School and a MA in Economics from the University of Sussex
Experience
Hellenic Bank – Cyprus. Vice Chairman from 2014 to May 2019 and in 2014 transition CEO (5 years)
CHIPITA S.A. – Athens based multinational company in the snacks business. Member of the Board, Deputy CEO (3 years)
Alpha Bank - Athens, Greece (15 years)

Member of the Board, Executive Director. Managed over this period most of Alpha's businesses, (Retail and Commercial, Asset Management, Private Banking, Treasury/Capital Markets, International, Shipping, Risk Management , NPE's)
CFO of Alpha Bank
Chairman of Alpha Astika Akinita & Managing Director of Ionian Hotels

Ionian Bank – Athens, Greece, Member of the Board & General Manager (3 years)
Chase Manhattan Bank – New York, Milan, Frankfurt (10 years)

Capital Markets /Treasury for 5 years in New York
Capital Markets Country Head for Italy and subsequently Germany

EXXON – London, Rome, Athens Internal Auditor, Financial Manager (4 years)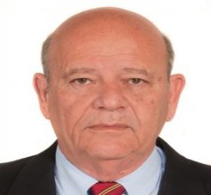 Haridimos Mayacos
Managing Partner
Haridimos is Managing Partner of X-PM Consulting
Has 40 years experience in the industry as Entrepreneur, CEO and the last 3 years as Consultant, for leading players in the FMCG and Industrial manufacturing with expertise in Restructuring, Turnaround and Crisis management
He is a Member of AFI's credit approval committee an NGO providing microfinance in association with Eurobank (pro bono)
He has been a member of the General Council SEB - Hellenic Federation of Enterprises.(2000-2003)
Member of the American Management Association
Holds a Masters Degree in International Management from Thunderbird School of Global Management in USA and a Bachelor degree in Business Administration from the University of Piraeus
Consulting Experience
Joint Chief Restructuring Officer in a veterinary pharmaceutical company, appointed by the creditors. (X-PM France)
Leader consultant for the development of a business and debt restructuring plan for a pharmaceutical company in Greece, approved by the creditors. (X-PM France)
Area Manager West Africa: Union Carbide FMCG
Senior consultant in the sale of a leading PU and Plastic converting manufacturer listed in the ISE in Turkey (Dismys, Spain)
Senior advisor for the sale of a daily newspaper in Greece
Management consultant for a company listed in ISE manufacturing in Turkey (Dismys, Spain)
Professional experience
CEO: Recticel (Turkey) S.A. manufacturing insulating parts for the automotive, durable white goods and generator industries
Partner and CEO: Teknofoam (TR) S.A a joint venture with Recticel Inc specializing in special parts for the automotive, durable white goods and building acoustics industries
CEO, Ricomex S.A. Greece: manufacturing and trading FMCG and industrial products
Branch manager Arabian Gulf and Indian Ocean: Union Carbide Corp. FMCG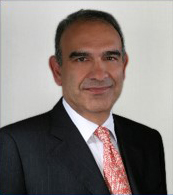 George Papadopoulos
Executive Director
George is Executive Director in X-PM Consulting.
With a career that spans more than 30 years in banking , finance and consulting he has held numerous executive positions in the financial sector.
George has a proven track record in managing investment portfolios, distribution channels, credit cycles (retail and SME) and developing and managing new businesses.
He has established and managed retail banking and wealth management businesses for multinational banks in Greece and Egypt; developed and launched retail banking, credit and investment products; managed, trained and coached front – line staff of wealth management distribution networks.
He has also provided consulting services for major Gulf Banks on business model design, advisory and operational processes for retail banking, wealth management and investment management.
He received a M.B.A .(Finance, Marketing majors) with distinction from the Schulich School of Business, York University in Toronto. He also obtained his B.A. in Commerce and Finance from the University of Toronto.
Experience
For the past 3 years he is engaged in the distressed debt management business with X-PM Consulting and has successfully restructured debts for a number of financially distressed businesses in the SME and corporate sectors and advised licensed debt servicing companies
Consulted on private banking, wealth management and investment management businesses in the Middle East.
Set up the wealth management business of Barclays Bank in Egypt.
Served as Deputy Head for the Retail and SME Distribution and Products Division of Société Générale in Greece.
Spent 2 years as CEO and 8 years as Chief Investment Officer for the investment management business of Citigroup in Greece.
Established and ran the first consumer finance business with Citibank - Greece.
Initiated his career in the SME business of Citibank - Greece specializing in leasing transactions.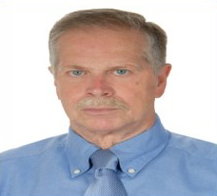 Christos Karastamatis
COO & Senior Consultant
COO and Senior consultant in X-PM with over 25 years of solid Business Development, Operations Management and Team Leading experience in major multinational Financial Organizations in Greece and U.S.A.
He holds an M.S.-M.Phil. in Applied Economics, from University of Massachusetts, Ahmerst and a B.A. degree of Science in Development and Finance Economics (minor in, Electrical Engineering & Computer Science) from the University of California, Berkeley.
Christos has extensive experience in Debt Recovery Services, Consumer Lending, Business Development, Operations Management, Project Management, Process Improvement, Systems & Automation, Procurement, Vendor Management, Outsourcing, Risk & Control, MIS & Analytics.
His many years of work in the Banking industry with major Banks in positions of high responsibility, have endowed him with a practical insight of Banking, constructive comprehension of Financial Institutions operational needs, performance demands and Compliance requirements.
Christos' direct involvement with Credit Products and Debt Recovery, provide him with the particular knowledge and specialized experience to successfully address Debt Management and Servicing issues.
Experience
In the past 1½ years he has been a key associate and major contributor in the design, modeling, operational and technological set-up and realization of a Debt Servicing Company.
Head of Operations & Performance for a Legal Debt Recoveries firm that offered recovery and litigation options on Consumer and Small Business Debt. Developed-fulfilled recovery strategies, operational plans, Risk & Control framework. Managed staff, 3rd Parties, and the End-to-End collection-litigation process. Applied portfolio segmentation, vintage analytics. Integrated recovery facilitators and legal team actions, through automation, best practices & process improvements
Product Group Head of Consumer Loans & Mortgages with Citibank. Managed loan portfolios profitability and end-to-end performance. Developed & implemented strategies, ensured compliance with regulatory framework, led team of Product Managers, co-managed with Distribution sales-force of 80+, oversaw telemarketing activities.
Country Head of Shared Services with Citibank. Responsible for Procurement, Vendor Management, Outsourcing & critical vendors, Accounts Payable, Records Management, General Services, Facility Management. Introduced process improvements through major automation and reengineering projects in Purchasing, Bidding, Accounts Payable, Loan Approvals, Invoice & Expense Processing, Records Management, Vendor Management & Governance, Outsourcing.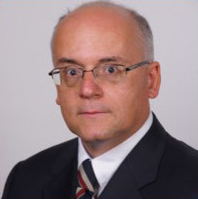 John Anagnostou
Corporate Entrepreneurial Leader
John is a Corporate Entrepreneurial Leader with a valuable blend of technology and business acumen in Fortune 100 companies and startups
He skillfully bridges gaps between engineering, manufacturing, marketing, finance and the customer success requirements.
Possesses national and global experience across industry verticals (Automotive, Consulting, Aerospace, Telecommunications, Energy)
He drives immediate and long-term business growth with experience in cross-cultural and cross-functional team leadership
He demonstrates transformational leadership in developing strategic roadmaps, driving digital economy innovation, commercialization, strengthening revenue, profit, market share, and competitive positions
John received his MBA from the Ross School of Business - University of Michigan, Ann Arbor specializing in strategy and finance. He holds graduate degrees in Mechanical and Industrial Engineering from the Engineering School of Columbia University
Experience
2017 – present. Executive Consultant providing guidance to distressed companies across Europe in partnership with Early Warning Europe
2013 -2016. Global Program Manager with SAFRAN / ZODIAC (USA) serving Boeing and Airbus delivering reengineering projects ranging from $5M - $50M+ generating multi-million recurring product development savings
2004 – 2013. Founded and grew two startups in the Energy and Business Advisory services. Both startups operated profitably for five (5) years
1999 – 2003. Business Consultant at KPMG in the European telecommunications industry delivering multi-million dollar revenue lift for several KPMG customers
1992 -1998. Financial Analyst, Senior Product Design Engineer at FORD MOTOR COMPANY (USA). Engineered financial savings that resulted in 3% ($1.5M) annual cost reduction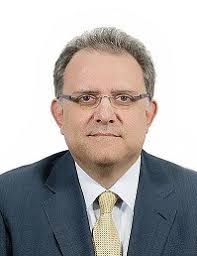 Michalis Chatzidakis
Associate Consultant
Experience
He currently works as a management consultant for a Greek metal fabrication manufacturer
He has worked as Senior Partner for an accounting auditing and tax consultancy
He headed the business centers of a leading Greek bank assuming responsibilities for P&L, business development, credit risk analysis/extension and managed large accounts
Prior to the above he worked as Senior Credit Officer for a business center of a Greek systemic bank
He gained valuable experience as Internal Auditor for one of the largest Greek banks conducting credit reviews and risk evaluations for the corporate, SME, SBL and consumer credit departments
Michalis is currently working as a business consultant specializing in company valuations, financial viability and financial restructuring plans
He has 25 of years banking experience with systemic banks as head of business centers, senior credit officer, internal auditor of credit extension departments and account officer
Michalis holds a degree in economics from Athens University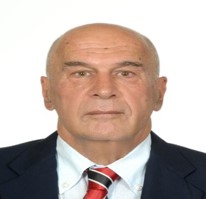 Panagiotis Vangis
Food & Beverage SME Consultant
Panagiotis has over 37 years experience in industry in Greece, Turkey and Cyprus with Greek industrial companies, leaders in their respective sectors
In the last 30 years he has worked in the food industry at general management positions. During this period he has also assumed leading roles in:

Turnaround and debt restructuring projects (Turkey)
Major M & A projects (Greece)

He holds:

A PhD (Doctoral d' Etat) with first class honors from Paris Dauphine University
A Master's degree with honors in Enterprise Economics and Business from Paris Dauphine University
A Bachelor's degree in Law from the Athens Law School
Experience
MERKO Food S.A. (Tomato Processor - Turkey) a subsidiary of the Greek leading tomato processor D. NOMIKOS S.A. as Debt Restructuring, Turnaround and General Manager appointed by the lending banks
D. NOMIKOS S.A (Tomato Processor – Greece). Active role in

A major acquisition project
Diversification in renewable energy
Relations with banks and bank borrowing
MELISSA-KIKIZAS S.A. (Food Products - Greece) as Deputy General Manager, reporting to the Managing owner in charge of:

Exports
Treasury, bank financing and relations with banks
Procurement

Also played a leading role in the sale of the Company's tomato product division to ELAIS S.A. (UNILEVER) and an active role in all major investment projects.
HERACLES GENERAL CEMENT S.A. and George A. Tsatsos group of Companies (Cement - Greece, Cement and, Fertilizers - Cyprus)

Head of Budget and Budgetary Control Department (Greece)
Finance and Administration Manager (Cyprus).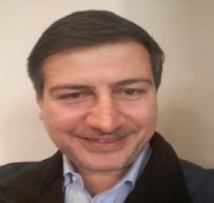 Marinos Micromatis
Senior Advisor & Project Leader
Harinos is a senior advisor and project leader for X-PM has over 20 years of international experience in banking, strategy consulting, and entrepreneurship. With a talent to think disruptively but act conventionally through others, he delivers sharp problem-solving focus and lasting value creation.
He achieved decisive contributions in shaping NBG as an international banking group in times of unprecedented volatility: he led several mission-critical, Board-level assignments, relaunched small business credit and assumed responsibility for liability programmes in South-East Europe at a critically demanding time.
As a strategy consultant, he supported debt and private equity transactions from €30million to €900million, and advised C-level executives on turnarounds, regulatory negotiations and corporate finance transactions. He also counselled on sovereign debt restructuring, and various aspects of economic development policy.
Harinos holds an MBA from INSEAD, a post graduate diploma from UCL in Town & Country Planning and a BSc from UCL in Architecture.
Exprerience
2016 – present: Managing Director, Haster Consultants Ltd - consulting to venture capital and private equity on acquisitions, divestitures and investments into technology companies. Three substantial transactions in Germany concluded successfully in Q4'16.
2007 – 2016: Executive Advisor, National Bank of Greece –in Athens Greece, supervised bank subsidiaries in Bulgaria, Romania, Serbia, FYROM, Albania, Cyprus & Egypt. Reported (successively) to General Manager, Finance and Operations; General Manager, Retail Banking & Network; General Manager, International Activities.
2003 – 2006: Independent Corporate Advisor - Corporate Finance Advisor, Greek Railways consortium. Investment Advisor, world top-100 Construction Group. Project Manager, Regulatory Costing & Pricing, OTE SA. PMO Head, Post-merger Integration of Geniki Bank.
2000 – 2002: Consultant, Corporate Finance, Analysis Consulting – Telecoms-Media-Technology (TMT) strategy consulting boutique ( now Analysis-Mason).
1996 – 2000: Consultant, Policy Innovation, SQW Consulting – international public sector management consultancy.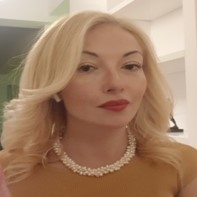 Vicky Tenidis
Business Consultant
Vicky has over 20 years experience primarily in banking with major Greek banks in the positions of Business Centre Manager, Head of Wealth Management Services and Financing and Member of the Credit Committee
She has also worked as a Shipping executive focusing on International Banking relations / Shipping Finance and Corporate infrastructure.
She is currently working as a business consultant specializing in financial restructuring, OCW (Out-of-Court Workout mechanism) and international legal entities
Vicky holds a Masters Degree in Finance from the Lancaster Business School and a Bachelor in Computer Engineering from the University of Lancaster
Experience
2017 to present: Business Consultant in Greece and the Middle East.
2013 – 2018: Greek Shipping Company providing marine services to the offshore Oil and Gas sectors worldwide
2008 – 2013: Marfin Egnatia Bank SA (now Piraeus Bank SA)

2012-2013 Head of Wealth Management Services & Financing. Responsible for Private Banking Lending. Authorized sanctioning representative of Private Banking Division for the Bank's Credit Appraisal Committee
2008-2013 Business Center Manager. Responsible for the establishment and management of a new business banking unit

1998 – 2008: Bank of Cyprus Public Co Ltd.

2000 –2008 Senior Relationship Officer/ Relationship Officer. Developing positive relationships with existing and potential corporate clients, establishing their financials needs and offering comprehensive banking solutions
1998–2000 Credit Risk Division. Responsible for the implementation of Moody's Risk Advisor to assess the clientele of the Bank (Business/ Corporate Banking)

1997 – 1998 Mellon Technologies SA. Account Officer for Smart Cards Solutions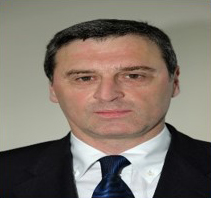 Kyriakos Tsakiridis
Investment Advisor & Business Consultant
Kyriakos is an Investment Advisor & Business Consultant possessing over 20 years of professional experience in advising, consulting, and management of listed investments and assets
He:

has managed institutional assets in excess €200M
generated alpha for his clients through detailed fundamental approach
served as an Investment Committee Chair and as a member in many other engagements

Kyriakos holds a M.A. in Economics and a M.B.A. from the University of Texas at Arlington, USA and a BSc in Business & Economics from Aristotle's University of Thessaloniki – Greece
He is a CFA® charter holder and holds the CIPM (Certificate in Investment Performance Measurement), Investment Analyst, Investment Advisor, Portfolio Manager and Market Maker/Trader certifications
Experience
Steady Advisors (2015-today)

Consulting on business plans, advice & management of investment portfolios, performance measurement & evaluation
Piraeus Asset Management Mutual Funds / ATE Bank Group (2000-2014)

Head of Analysis Department / Fund Manager (2007-2014)
Managed gathering and evaluation of investment and economic data, including company balance sheets, market news, and stock exchange information. Interacted with portfolio managers, institutional investors, and executives of companies listed on Athens Stock Exchange
Director of Asset Management (2004-2007)
Drove all aspects of department operations, including discretionary asset management and advisory investment services. Facilitated external fund management and portfolio oversight. Communicated with institutional clients and regulators. Designed and deployed department policies and procedures
Fund Manager / Investment Analyst (2000-2004)
Directed analysis department activities in alignment with corporate guidelines. Managed investment and economic data gathering and analysis for company valuation. Acted as liaison and initiated company visits
Praxis International Securities (1999) - Head of Research & Analysis Department
Commercial Bank of Greece (1997-1999) - Financial Analyst, Corporate Banking Division
Stelios Filippakos
Business Consultant
Stelios has 18 years of banking experience in the field of business loans.


From 2002 to the end of 2019, he worked at Alpha Bank, Marfin - Egnatia Bank, Laiki Bank and Probank Bank, as a business customer management executive and was responsible for developing business relationships, strengthening parallel operations, analyzes. financial data, the preparation of financial studies, the evaluation of balance sheets, cash flows, investment plans and financial indicators, in order to suggest and approve financing by the respective bank committees.
He holds a Master's degree in Business Administration (MBA) from the University of Leicester, England.


Holder of a Postgraduate Certificate in International Finance from the University of Westminster, England.


He holds a Bachelor's Degree in Business Studies with Management and Marketing from Middlesex University in England.