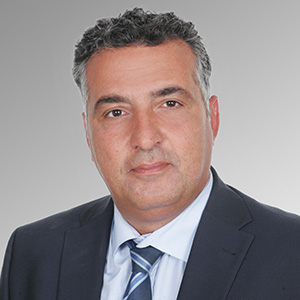 Stelios Filippakos
CRM/Senior Advisor
Stelios has 18 years of banking experience in the field of business loans.


From 2002 to the end of 2019, he worked at Alpha Bank, Marfin - Egnatia Bank, Laiki Bank and Probank Bank, as a business customer management executive and was responsible for developing business relationships, strengthening parallel operations, analyzes. financial data, the preparation of financial studies, the evaluation of balance sheets, cash flows, investment plans and financial indicators, in order to suggest and approve financing by the respective bank committees.
He holds a Master's degree in Business Administration (MBA) from the University of Leicester, England.


Holder of a Postgraduate Certificate in International Finance from the University of Westminster, England.


He holds a Bachelor's Degree in Business Studies with Management and Marketing from Middlesex University in England.